Why Mold Remediation by Experts is Best in Mount Kisco
10/21/2021 (Permalink)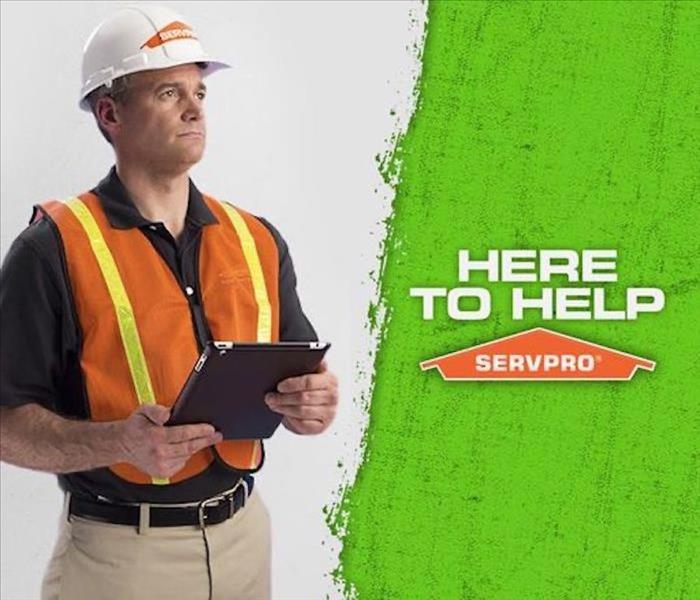 SERVPRO mold remediation services use EPA-registered biocides. We are here to help 24/7 365 days a year.
SERVPRO Handles Black Mold Damage and Remediation with Precision to Restore Your Mount Kisco Property
People and pets may have issues from the potential health effects that mold spores present. Whenever you suspect colonization within your Mount Kisco home, it is better to address the problem as soon as possible. Even with the slightest signs, calling in skilled mold specialists to begin remediation is best. SERVPRO has the training and processes to painstakingly address all mold cleanup needs so that your home gets left Certified: SERVPRO Cleaned!
But why call SERVPRO when you have attic mold or a need for black mold damage repairs? Our team knows how to devise a plan for mold remediation in Mount Kisco that will remedy water-damage-initiated issues while ensuring all hazards get kept to a minimum. Some of the main reasons why we suggest calling our team whenever you suspect mold infestation include:
Mold and Your Health – The potential health effects brought on by exposure are the number one reason to let skilled technicians handle the job. Even the slightest disruption can cause spores to get released into the air you breathe.
Professional Knowledge – Once you have a mold inspection, our crew brings experience and training to the job. We have guidelines for containment to surpass anything that DIY cleaning can achieve.
Industrial-Grade Equipment and Products – Our Green Fleet comes stocked with drying tools, HEPA filtration air scrubbers, and EPA-registered anti-microbial cleaning agents. Not only do we carefully clean and sanitize all surfaces, but we also address odors so that no reminder of your mold infestation gets left behind.
Mold remediation is better when you let our team at SERVPRO of Northern Westchester County tackle the cleanup for you. Call us at (914) 241-8100, and we can send our crew out as soon as possible.