Why Should I Choose a Mold Remediation Company that Carries Out Moisture Testing?
5/19/2022 (Permalink)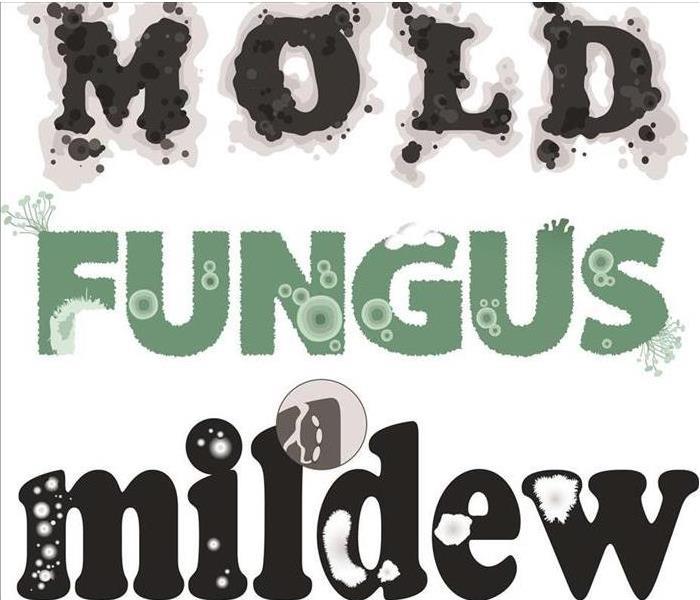 When Water Leaks Lead to Mold Damage in Your Mount Kisco Home--Contact SERVPRO for Superior Remediation
Mount Kisco Residents Want to Reduce the Chance of Mold Returning
Nobody in Mount Kisco wants to deal with fungal growth in their home. Fungi can smell terrible, can damage drywall and stucco, looks unsightly, and can cause health effects. However, dealing with minor disasters and getting repairs is part of being a homeowner. The best move is to hire a professional when you need them.
If you are looking for a mold remediation company in Mount Kisco, choose a firm like SERVPRO that understands how to search for hidden sources of moisture. To understand why this is so important, you must first know how and why mold grows and spreads.
What Is Mold?
Mold is a naturally-occurring fungus that is present throughout nature. Fungi do not obtain energy from sunlight as plants do – instead, they metabolize the material they live on. Mold is necessary outdoors because it helps break down decaying organic matter, such as dead plants. However, mold can also travel indoors, and you do not need it in your home.
How Does Mold Spread?
One of the things mold needs to form new colonies is fresh mold spores. If fungi are growing in your home, spores can break away from the colony and travel through your house. Spores can hitch a ride:
On clothes and shoes
On shopping bags
On pet fur
On air currents or through HVAC systems
Mold can enter your home from outside, and if you have a colony in your home already, the spores can spread from there and find new places to grow.
How Does Mold Grow?
Mold needs several things to propagate:
Mold spores
The organic material to feed on – in your home includes paper, wood (cellulose), wool, cotton, and drywall
Warm, dark conditions – mold often grows in bathrooms, laundry rooms, or basements
Oxygen
Moisture
Given the right conditions, most molds can start growing within 48 hours. Certainly, a good reason to call SERVPRO of Northern Westchester County at the first sign of fungus in your home. We're Faster To Any Size Disaster, and the sooner you get us, the sooner we can commence mold remediation.
How Can I Make It Harder For Mold To Grow?
There are some things you cannot control and some things you can. Let us consider the above list and see what is controllable. Because mold spores are naturally occurring, you cannot prevent them from entering your home, but with a well-maintained HVAC system, with HEPA filters, you can minimize spore circulation.
You cannot remove all possible food sources because that would mean no textiles, no wood, no cotton, and even no wallpaper or drywall! You cannot keep every part of your home brightly lit at all times, either. Mold likes warm places, and you cannot keep your home uncomfortably cold to prevent fungal growth. However, one thing you can often control is the presence of moisture. SERVPRO can test moisture levels and help dry your home.
Why Is Moisture Assessment Necessary?
Not every source of moisture is visible. Perhaps you noticed water pooling in the corner of your basement or around the bathroom faucets and a mold colony nearby. But you cannot tell if there is moisture hidden behind fixtures or fittings or whether the damp seeped into a wall or baseboard. Moisture testing gives a fuller picture of the situation, which means more effective remediation.
What Moisture Testing Equipment Does SERVPRO Use?
We equip our teams with several kinds of moisture testing equipment. Moisture meters measure the moisture content of various types of material, such as wood or gypsum. Most meters are calibrated for wood. We can use that scale to compare the relative levels in different kinds of material. Penetrating moisture meters pierce the material and use electrical conductivity to read the stories. In contrast, non-penetrating meters use conductivity, capacitance, or radio signals. We use moisture sensors for carpets and carpet pads. They pierce through the material to check if water has reached the sub-floor underneath. Thermo-hygrometers measure the relative humidity and temperature of the air to compare readings between areas affected by mold and those not affected by it. Thermal imaging cameras measure the temperature of building materials, which helps us build a picture of how moisture has traveled throughout the material. Detection equipment lets us look beyond visible mold colonies and assess the situation thoroughly.
What Can SERVPRO Do About Moisture?
Once we have uncovered the presence of moisture, it is essential to take action to reduce it. Reducing and then eliminating water drips and leaks make it harder for mold to come back. We use air movers and dehumidifiers to dry out the area, including carpets and textiles. We continue to monitor moisture levels while we work to ensure everything is properly dried. We can also recommend repairs or other steps to reduce moisture in the area.
If you need a mold remediation company with the right tools and expertise, call SERVPRO of Northern Westchester County at (914) 241-8100.