Become Familiar With Commercial Water Damage Remediation Services in Mount Kisco
5/19/2022 (Permalink)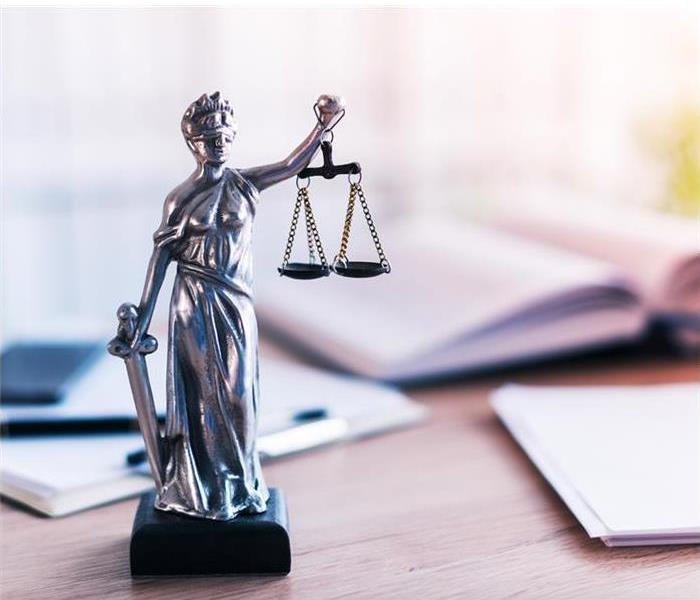 Your law office needs to be professional and clean at all times. Contact SERVPRO at any sign of water damage.
Commercial Water Removal From Your Mount Kisco Law Office
A water leak in your law office restroom is a giant nuisance and potentially detrimental to business. There are also implications for necessary documentation near the floor level or improperly stored. It is essential to keep your office functional while important cleanup and restoration occur. First things first, ensure the water main is turned off and the leak stops. Then, move any physical documentation exposed to moisture to a dry area or out of the building. Before canceling all of your upcoming appointments, you may want to seek professional assistance.
When you want to keep your business running, as usual, commercial water removal in Mount Kisco presents a different set of challenges compared to dealing with water removal within your home. When a house has water damage, it typically does not matter if there are large pieces of visible equipment and people working. When it is your office and you have clients coming in to meet you, it is crucial to keep a low profile to maintain a professional front, so the business does not suffer.
SERVPRO restoration and water removal technicians come to assess the damage to devise a plan as soon as possible, knowing how important it is to keep everything running smoothly. If some of your office contents suffered damage, technicians might remove them to clean the items in a secured off-site storage facility. If documents do not have a digital copy and need restoration, SERVPRO calls in a document restoration specialist to assist.
Extraction, if needed in carpeted areas, usually occurs using portable extraction equipment outside of regular business hours, so the work does not disrupt employees and clients. An essential piece in drying the impacted area is the facilitation of evaporation. Technicians strategically place surface-level air movers around the office to blow warm, dry air exhausted by dehumidifiers placed in out-of-the-way corners.
SERVPRO is available for any size disaster 24/7 and understands the cost of business and the importance of uninterrupted workflow. Contact SERVPRO of Northern Westchester County at (914) 241-8100. We're Faster To Any Size Disaster.