Steps Taken After Burst Pipe Water Damage in Mount Kisco Homes
4/21/2022 (Permalink)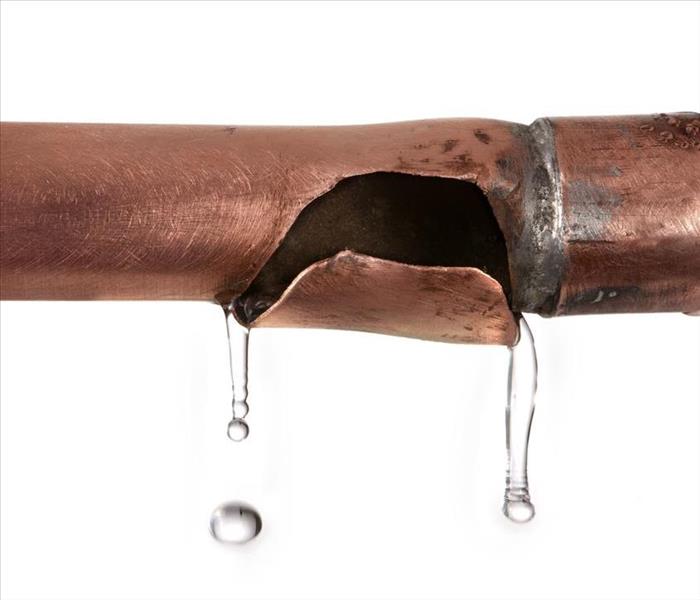 Call your local professionals at SERVPRO of Northern Westchester County to ensure your home is dry and sanitary.
Fast Mitigation Helps After Substantial Water Damage to Mount Kisco Properties
Mitigation is a critical part of burst pipe repair and restoration. Water damage can be substantial from these incidents, so SERVPRO reaches the home quickly for:
Extraction
Drying
Surface cleaning
Repairs
Stopping Water Flow
An essential part of water damage restoration for Mount Kisco homes in Westchester County is stopping the water flow as soon as possible. Once a burst pipe has been diagnosed in the household, homeowners should react quickly by shutting down the main service leading into the property to stop the water flow out of the broken portion of the pipe.
Repairing the Plumbing
With a contractor license, we complete the number of repairs and build-back services required to return your property to preloss condition. A priority of our responding team is to restore water service to the property, which involves repairing the burst pipe that caused water damage initially.
Mitigating Standing Water Damages
Perhaps one of the greatest loss effects that result from burst pipe incidents is the substantial volume of standing water restorers must contend with when we arrive. Standing water is destructive to porous surfaces and can continually cause harm to the structure and contents exposed until the situation is resolved. We have multiple extraction devices to help, including pumps and vacuums.
Thorough Drying
With most of the direct damage dealt with from the burst pipe, it is still essential to undertake the necessary steps to dry the premises thoroughly. Drying involves several tools and strategies but relies most on-air movers and dehumidifiers. Air movers promote evaporation on surfaces and through the environment, while dehumidifiers work to pull moisture from the atmosphere for disposal.
Water damage restoration should start as soon as possible after the first notice of loss. Our committed SERVPRO of Northern Westchester County team has a collection of leading restoration tools stocked on production vehicles to mitigate loss when we arrive at damaged buildings. We are ready to help anytime you call (914) 241-8100.