Professional Fire Damage Restoration for Minor Events in Mount Kisco
3/20/2022 (Permalink)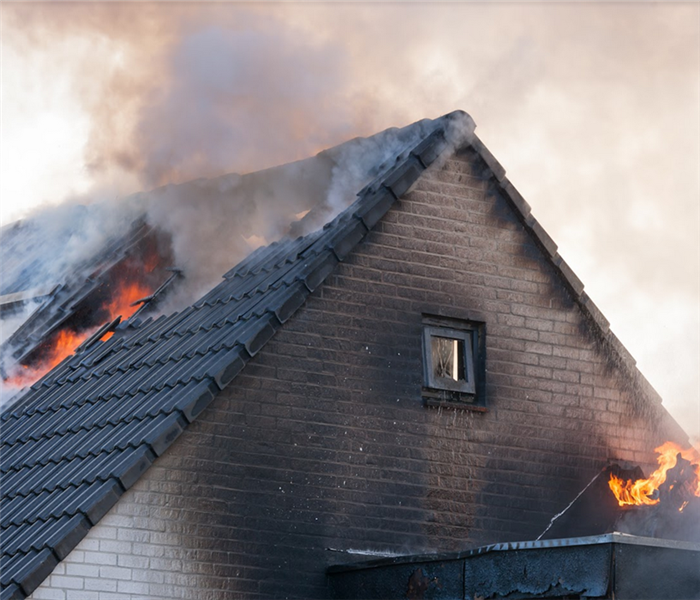 When fire damage affects your home, time is of the essence. Call our SERVPRO team 24/7 to quickly assess and formulate an effective remediation plan.
SERVPRO's Assistance Improves Fire Damage Remediation in Mount Kisco Homes
Fire can originate from different sources, including cooking processes or malfunctioning appliances. The intensity varies depending on what ignites or how fast it is extinguished, so you might end up with what you believe is minimal damage that you can resolve yourself. However, professional fire damage restoration may still be necessary to habilitate your Mount Kisco home to its preloss state after a small fire.
Fire damage restoration in your Mount Kisco home needs to be timely for the best outcomes. It also takes several actions to address all the developing problems, so significant resources may be necessary. Since SERVPRO constantly restores big and small fire events, we have adequate resources to deploy.
The likely fire restoration processes include:
Cleaning
Deodorizing
Resurfacing
Why professional assistance is needed
In a small fire, soiling might involve limited smoke residues or charring. Cleaning under such circumstances involves wiping surfaces to lift off light residues and light staining. However, if not done correctly, it can worsen the soiling rather than resolve it. Our SERVPRO IICRC-certified technicians start cleaning with a method like vacuuming or feather-dusting to remove light smoke residues before subjecting materials to wet cleaning. Dry cleaning helps prevent residues from setting deeper into the material.
Removing the layers of charring left on a wooden surface is necessary before refinishing or resurfacing the area. The fire might have affected finished surfaces like furniture or unfinished ones in structural materials. Removing layers of charring requires care not to cause unnecessary damage or disturb the materials in a way that releases them into the air, where they can cause irritation or respiratory issues. Our SERVPRO teams use specialized agitation techniques such as blasting an area with soda or dry ice pellets, which do not abrade the underlying material.
In general, professionals help
Provide special equipment
Improve salvaging of damaged materials
Limit exposure to health hazards
Quicken recovery
SERVPRO of Northern Westchester County provides fire damage restoration services for any incident making it "Like it never even happened." Call us at (914) 241-8100.