Where to Get Help with Fire and Smoke Cleanup in Yorktown
2/4/2022 (Permalink)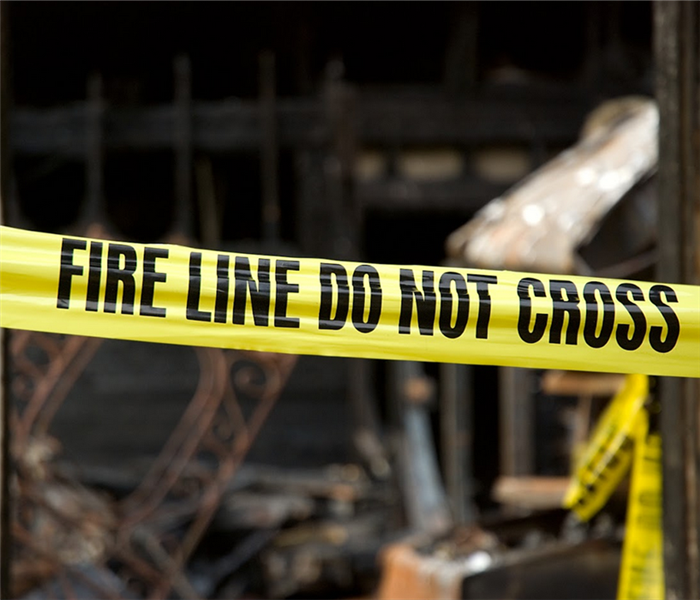 When a fire affects your home, professionals need to be called in. Team SERVPRO has fire and smoke cleanup professionals standing by 24/7.
SERVPRO Can Assist You to Perform Fire and Smoke Damage Cleanup in Yorktown
No one expects to lose their home or belongings to a fire. However, if this happens to you, rest assured that you are in good hands with SERVPRO for the fire and smoke damage restoration process. We can perform fire restoration quickly to increase the chances of limiting the damage.
We are available 24 hours a day to respond to fire damage emergencies. We can perform efficient fire and smoke cleanup in your Yorktown home and restore affected materials and belongings. Our SERVPRO team can take these steps to fix your residence:
Fire and smoke assessment
Board up and roof tarping
Water removal and drying
Soot removal
Rebuilding or reconstruction
Fire and smoke assessment
Our SERVPRO technicians can perform a full inspection in all affected areas of your residence. Accounting for all the fire and smoke damage enables us to develop an action plan.
Board up and roof tarping
We can protect your home from further damage by boarding up openings in the walls, doors, or windows and tarping the roof. The covering materials we can use include roofing tarpaulins, exterior grade plywood, and rolls of polyethylene sheeting.
Water removal and drying
If there is water and moisture from fire suppression efforts, our SERVPRO technicians can remove it using portable extraction units. To dry the affected areas, we can use air movers to increase evaporation and the surface level and desiccant dehumidifiers to remove water vapor from the air. Desiccant dehumidifiers use chemicals called desiccants that have a high affinity for water. The chemicals readily absorb moisture from the air that the dehumidifiers process.
Soot removal
After smoke settles on surfaces as residues, it is known as soot. Soot residues may contain different acids that can cause corrosion and discoloration if they remain on materials over time. We can use dry cleaning sponges and specialized techniques to remove soot from every affected surface.
Rebuilding or reconstruction
This involves repairs like replacing drywall, carpet replacement, and painting.
Call SERVPRO of Northern Westchester County at (914) 241-8100 for fire damage repairs. We can make the fire damage seem, "Like it never even happened."