Is Winter Water Damage Likely to Mount Kisco Homes?
12/26/2021 (Permalink)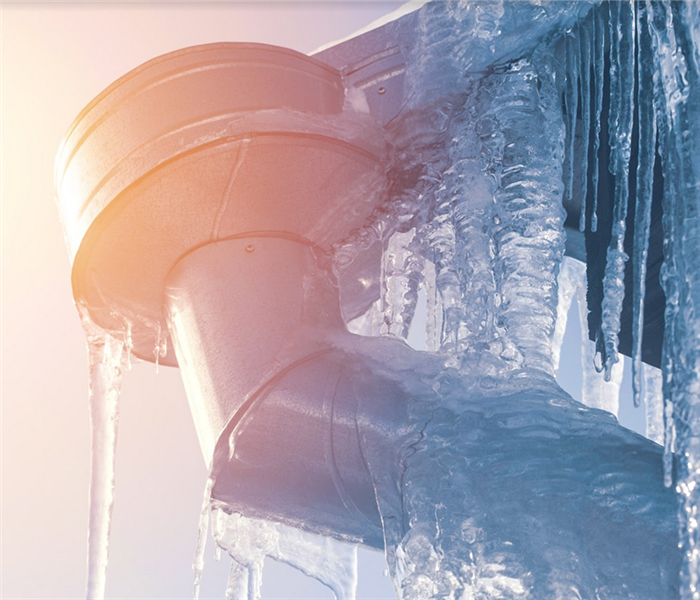 Make sure to take some winter water damage prevention steps. If damage does still occur, contact SERVPRO to remove the excess water.
Early preventative measures can ward off potential damages to Mount Kisco properties this winter.
Amid the winter season, our experienced team of water damage professionals is called regularly to help with homes and businesses experiencing the unfortunate effects of burst pipes, broken fixtures, and flooding from winter weather events. Understanding how these situations can develop and what you can do to prevent them is critical to saving money.
How Can Winter Weather Impact Local Properties?
Between frozen pipes and ice damming Mount Kisco homes might experience this winter season, restorers of our SERVPRO team must stay prepared to help. Conditions for households can change rapidly, leading to several types of threats like:
Frozen water service lines
Damaging water fixtures
Roof damages
Ice buildup
Flooding
Can You Keep Pipes from Freezing?
Preventing freezing and expanding of pipes begins with securing them from direct exposure to extreme temperatures. Vulnerable fixtures and pipe portions should be sufficiently insulated and surrounded by warm air.
How Do You Prevent Ice Formation on the Roof?
It is possible to prevent ice formation on the roof of your house, mostly through measures taken earlier before compromising situations and severe temperatures are factors. Direct action homeowners can take is to install heated cables spanning more than a foot of the edge of the roof. This steady warmth makes this space incapable of supporting ice, and threats like dams are impossible.
SERVPRO is Here to Help
Despite the preventive measures you can take to avoid adverse conditions this winter season, you will need professional restoration assistance if these events occur. As leading water restoration experts capable of helping in areas like build back and repairs with our general contractor license, we become capable solutions to quickly return a property to preloss condition as rapidly as possible.
Trust in the fast and reliable response of our SERVPRO of Northern Westchester County team when disasters strike. Call us today at (914) 241-8100.