SERVPRO Offers a Fast and Effective Fire Damage Restoration Service to Mount Kisco Establishments
12/31/2021 (Permalink)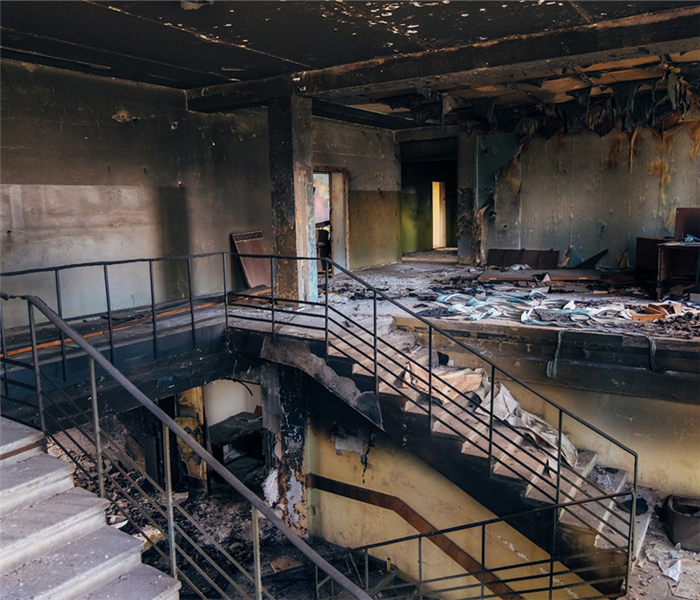 When fire damage happens, effective restoration is necessary. Contact our certified SERVPRO team for a custom fire damage remediation plan.
Why do Mount Kisco businesses rely on SERVPRO for fire damage restoration?
A fire incident at a place of business can result in substantial property damage resulting in heavy losses to the entrepreneurs. Hiring a professional company like SERVPRO for fire damage restoration of your Mount Kisco property can help you repair the damage and get back on your feet.
With years of experience in commercial fire damage restoration of Mount Kisco buildings, SERVPRO has made a mark as one of the most trusted services in the area. Our technicians use a multi-faceted approach to clean and deodorize the damage caused by fire and smoke, "Like it never even happened."
Why is SERVPRO so effective in deodorizing fire and smoke damage to commercial buildings in Mount Kisco?
One of the biggest problems with fire and smoke damage to a commercial building is the lingering odor that can be off-putting to potential customers. The deodorization process that SERVPRO of Mount Kisco uses involves-
Removing the source of the odor
Cleaning of the odor-causing residues from the surfaces
Seal the surfaces, if needed
SERVPRO techs use a combination of techniques to produce acceptable deodorization results.
Why do SERVPRO techs use hydroxyl generators during the deodorization of commercial properties?
Hydroxyl generators produce highly reactive hydroxyl (OH-) radicals. As the hydroxyl radicals are very reactive, they rapidly oxidize odor-causing chemicals in the air. One of the biggest advantages of these generators is that they can be operated throughout the restoration process and thus minimize business interruption.
Call SERVPRO of Northern Westchester County at (914) 241-8100 for 24/7 assistance.