Safe and Reliable Mold Removal in Yorktown Heights is Possible with SERVPRO In-charge
1/7/2022 (Permalink)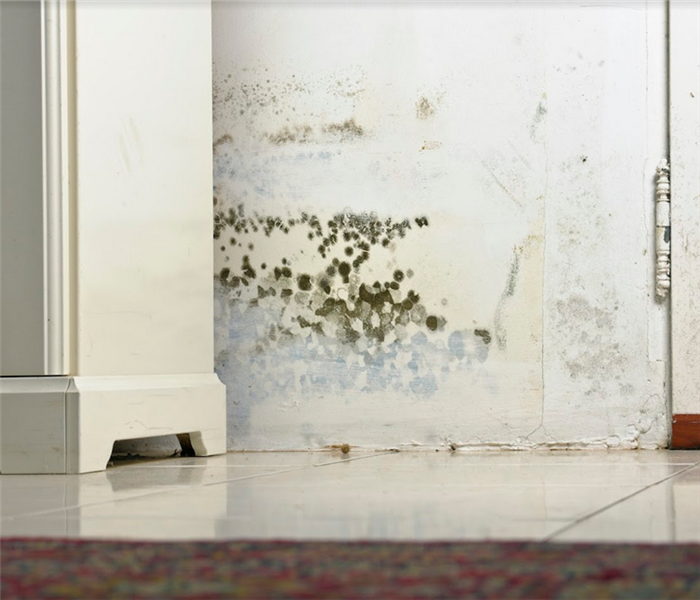 Found some patches of mold? Team SERVPRO will investigate the infestation and put together an effective mold damage remediation plan. Call today!
Safety comes first when SERVPRO carries out mold removal in Yorktown Heights properties.
Spotting areas with mold damage in your home can be a traumatic experience, especially since mold can cause health effects. However, it is possible to get safe and reliable mold removal done in your Yorktown Heights home with SERVPRO.
SERVPRO techs abide by the IICRC S520 guidelines during the mold removal from your Yorktown Heights home. We use utmost care during the restoration process and use industry-leading safety protocols. Every mold incident is different and requires a unique approach to handle it. However, the general remediation process is largely the same involving the following steps-
Inspection of the premises to identify problem areas
Establishing containment zones
Setting up air filtration systems
Removing mold and mold-infested material
Cleaning and deodorization
Do SERVPRO techs carry out black mold damage repairs in Yorktown Heights properties?
Contrary to what other restoration companies might lead you to believe, black mold is no more dangerous than any different kind of mold commonly found in your home. SERVPRO techs handle black mold according to the guidelines laid out by the IICRC.
SERVPRO techs seek help from Indoor Air Quality (IAQ) professionals and Indoor Environmental Professionals (IEP) during the restoration process. The IAQs and IEP are science experts. Their main job is to perform initial tests and evaluations, provide a written protocol for the restoration, and perform clearance tests and inspections after the remediation is completed to ensure the completed mold has been restored to a safe level.
If you suspect mold growth in your home, call SERVPRO of Northern Westchester County at (914) 241-8100.