Where Can Homeowners Get Effective Fire Damage Restoration Services in Yorktown Heights?
9/26/2021 (Permalink)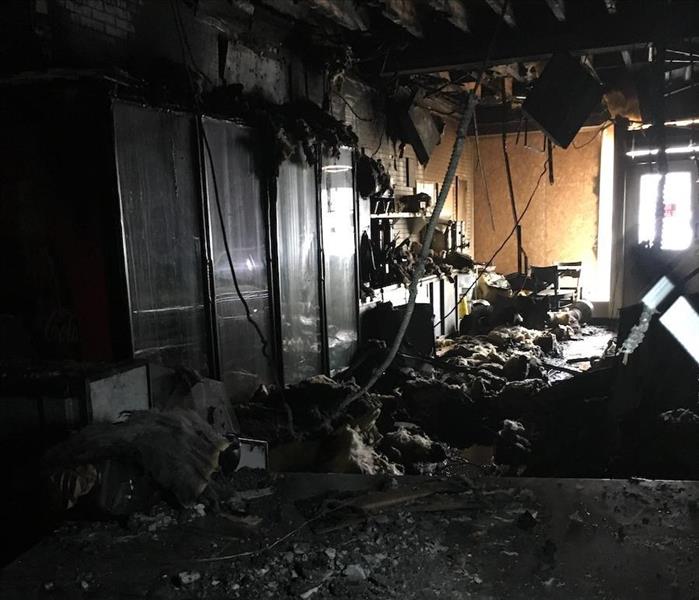 Fire damage restoration is no easy task. SERVPRO IICRC certified techs are trained and experienced in all phases. Call now!
SERVPRO is the Company to Call When in Need of Fire Damage Repair in Yorktown Heights
Fire is a destructive event that can happen in anybody's residence. As fire damage restoration professionals, our work as SERVPRO technicians has the power to change lives. The equipment, technique, and technology we use can make a significant difference. Kitchen fires are common, and they produce protein smoke damage. This occurs from the food that burns and smoke that clings to wood or painted surfaces, leading to permanent discoloration. Slow-burning fires produce wet smoke, and it is typically difficult to clean since it tends to be thick and sticky.
A strong odor is linked with the wet smoke, which makes clean-up more involved and longer. SERVPRO has the expertise required to perform fire damage restoration in your Yorktown Heights residence, including dealing with difficult odors. High-temperature fires cause dry smoke damage, which produces a fine powder form. The other type of smoke damage that can occur is petroleum smoke damage. It takes place when oil-based substances are burned. This kind of smoke can linger on any kind of material that it contacts and stains the surface. We can clean it with a solvent designed to cut through grease.
Smoke can also cause damage to contents with intricate detail like ceramics, figurines, porcelain, and crystals. Our SERVPRO team can use ultrasonic equipment to clean such items. When dealing with smoke, the largest issue that might arise is failing to remove it correctly. It is also essential to eliminate the source of any lingering smell. Some of the tools we can use to eliminate odors include:
Air scrubbers
Odor counteracting beads
Deodorant pellets or granules
Solvent-based thermal deodorizers
Our SERVPRO technicians can also use an activated charcoal or carbon filter to get the optical results when addressing smells. If some odors remain after performing other deodorization procedures, we can apply sealants to the affected surfaces to encapsulate the remaining odor residues.
SERVPRO of Northern Westchester County has the products and expertise required to deal with fire damage. Call us at any time on (914) 241-8100 for assistance.