Factors that Influence Soot Cleanup in Mount Kisco Homes
8/17/2021 (Permalink)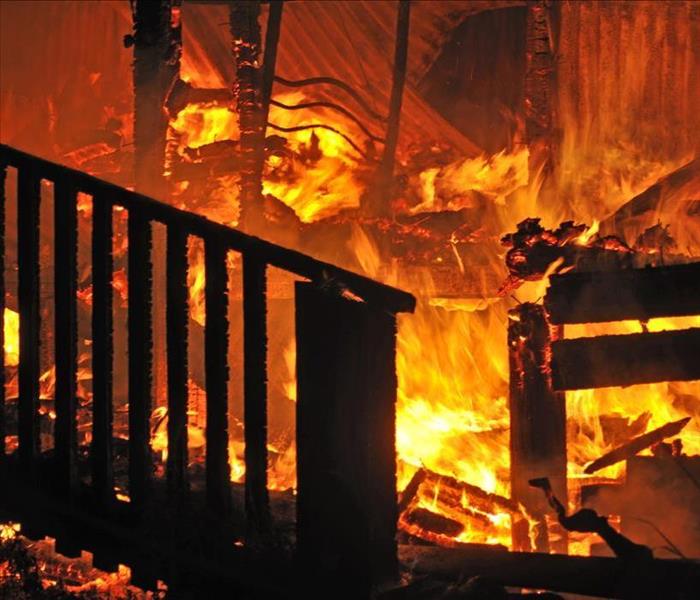 Fire, smoke, and soot damage is no DIY project. Call the professionals at SERVPRO for all the fire damage restoration services you need.
Cleaning Up After a Mount Kisco Structure Fire Should Happen as Soon as Possible By Trained Fire Restorers.
One of the most challenging obstacles after a fire damage event is the spread and deposits of soot and smoke odors. These generated effects from the combustion process infiltrate living spaces of the property and require direct action to remove.
What Factors Impact the Ease of Soot Cleanup?
Partial combustion of fuels can generate soot and make fire restoration in Mount Kisco homes and businesses a challenge. With several variables that impact the spread and severity of these lingering fire loss effects, understanding the correlation of specific factors and the difficulty of cleanup is critical. Some of the factors that impact the ease of soot and smoke residue removal include:
Air Pressure – Atmospheric conditions can directly impact the residents and deposits homeowners contend with after a fire. High-pressures generated from a fire can force soot against vertical surfaces and into crevices/cracks.
Temperature – The greater the heat involved with a fire, the more turbulent the conditions become. Violently churning smoke damage can leave deposits on nearly all exposed surfaces in a heavily damaged space.
Available Pathways – Fire loss effects spread as fast and as far as the situation allows, so structural openings or the accessibility of the HVAC system can help odors and soot to reach otherwise unaffected areas of the house.
With multiple factors impacting the spread and severity of soot and smoke damage for a household, our SERVPRO of Northern Westchester County team is prepared for all levels of hazard and destruction. Our mitigation and restoration strategies can make fire losses "Like it never even happened." Call us at (914) 241-8100.