What Can Be Salvaged After a Mount Kisco Fire?
1/24/2021 (Permalink)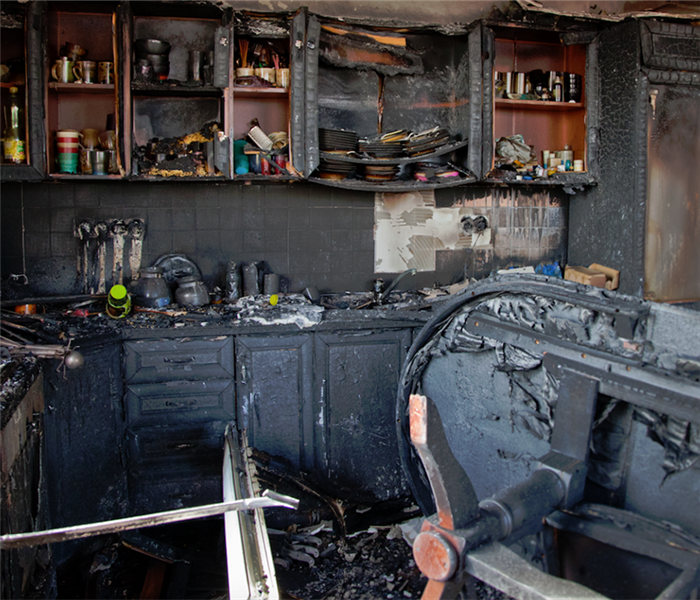 Call SERVPRO of Northern Westchester County today at (914) 241-8100 if you need help with professional fire damage restoration.
SERVPRO's fire damage service in Mount Kisco restores everything possible
The village of Mount Kisco was once part of the town of New Castle and the town of Bedford. In 1978, it became a town in its own right. While small, there are just over 10,800 people living there; it is a historical site of importance. It is believed the word Kisco means "mud" in the Munsee language. September of 1700 is when the mention of the town, Cisqua, appears in colonial records. It occurred in an Indian deed. The spelling was changed in 1850 by a local postmaster and was officially changed in 1875 when it became a village.
Washington – Rochambeau Revolutionary Route
During the Revolutionary War, the French sent troops to help the colonial forces. King Louis XVI sent out 450 officers and 5,300 soldiers under the command of Rochambeau. They landed in Narragansett Bay in Rhode Island on July 10, 1780. The goal was to march his men to where the colonial army was located near White Plains, NY. Mount Kisco was along the route, and on July 2, 1781, crossed the New York border.
Marching to Mount Kisco
The French troops set up their first brigade in Bedford Village. They then continued their journey along Route 172, which today is Mount Kisco. The village was home to the troops for six days until they marched out on July 6. They would continue their travel and aid the colonials in conquering the British army, winning independence for the states.
A Village of Historical Value
Not only did Mount Kisco play a substantial role in the Washington-Rochambeau route, but it also has buildings listed on the National Register of Historic Buildings. They include:
Mount Kisco Municipal Complex
Merestead
St. Mark's Episcopal Church
St. Mark's Cemetery
United Methodist Church and Parsonage
Mount Kisco Municipal Complex
Certified as a national historic district, the Mount Kisco Municipal Complex consists of two buildings contributing to the status. They are the:
Mount Kisco Town and Village Hall built in 1931
United States Post Office built in 1936
They are architectural delights built in the Colonial Revival style. The Town and Village Hall features an octagonal clock tower that adds to the building's charm. It once housed the Village Library until it got its own facility in the 1960s. The Post Office features a display of interior murals that tell the history of the town. They were completed by artist Thomas Donnelly in 1936. The buildings became part of the National Register in 1997.
SERVPRO Can Mitigate Fire Damage and Restore Your Home
We understand how difficult a fire can be on a family. Smoke odors permeate the home, and firefighters cause water damage. While necessary to put out the fire, it can add to the overwhelming stress homeowners experience.
Many people assume everything is a loss, but that is not always the case. Our technicians have the experience and training to provide restoration whenever possible. We do a scope of your home and then put together a plan of action. We clean and sanitize everything that has been impacted and can be saved. Our technicians also protect your home from further damage by:
Tarping roofs and boarding up windows
Removing water and chemicals from firefighting
Drying your home
Removing soot
Cleaning and sanitizing restorable items
Deodorizing the home
SERVPRO of Northern Westchester County provides professional fire damage services in Mount Kisco. Contact us at (914) 241-8100 for all your water, fire, and flood restoration needs.