A Fire in My Attic! Now, What Should I Do?
8/24/2020 (Permalink)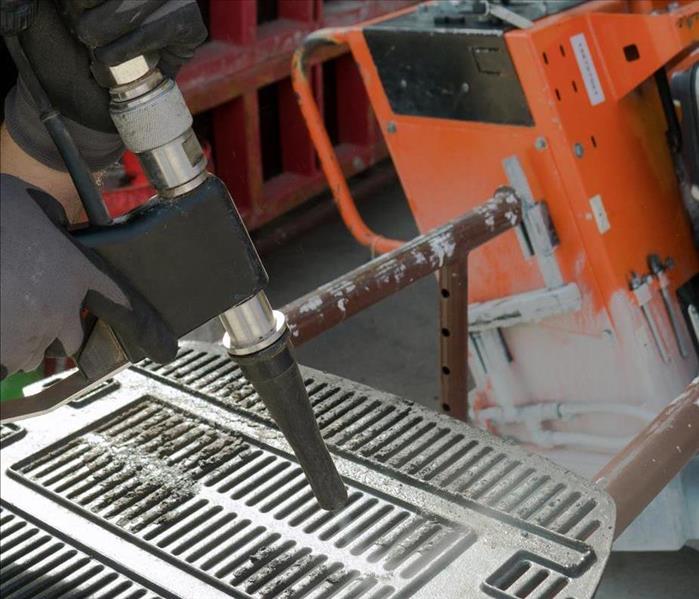 Fire damage cleanup and control by SERVPRO--We have advanced equipment to Help Yorktown Heights owners feel, "Like it never even happened."
For Fire Damage Restorations Services Inside the Attic in Your House in Yorktown Heights Call SERVPRO
The attic inside your Yorktown Heights home can contain heating vents and electrical wires, which could become the source of a small blaze. Even if the fire in your attic does not burn a large number of your structural components, issues can still arise. The smoke coming from the burnt materials can cause soot residues and foul odors to exist.
How do you determine what items in my house got affected by the fire?
As a part of fire damage restoration in Yorktown Heights, our SERVPRO technicians start the process by inspecting your entire house for the presence of charred materials, soot residues, and foul odors. We start examining from the source of the blaze and then work from there and then into other areas of your home. Depending on the rigor of the fire, we may find that sections of your ceilings or roof trusses got burnt bad enough to where they have to be removed and replaced. If there are no building materials that got charred significantly, then we can access your attic and decide what we can do to remove stored contents along with the residues to help expel unpleasant aromas.
How can you remove residues and foul odors from my attic?
Remove Surface Charring: If there is charring on your roofing trusses or other wood inside your attic that is less than a quarter-inch deep, then we can sand off the burnt materials.
Another method is to use dry-ice blasting--rasping the slight charring with pressured pellets--and no water to exacerbate the damage
Remove Damaged Insulation: If the insulation inside your attic comes into contact with smoke or gets burnt, then we can remove and replace it so that the materials are not the source of foul odors.
Seal Wooden Structural Components: After the charring gets removed from any affected wood in your attic, we can spray the areas with a specialized sealant paint to seal in any burnt smells.
If you have a fire start inside your attic, call SERVPRO of Northern Westchester County at (914) 241-8100 24/7.