How Fast Can I Get Help with Water Damage Cleanup?
6/25/2020 (Permalink)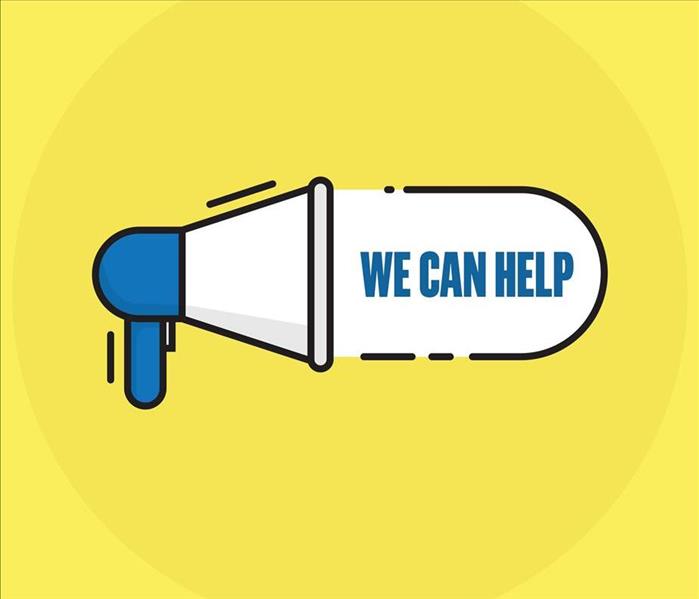 After your home suffers water damage, you need professionals to assist you with swift cleanup. Call SERVPRO right away! We are always available.
We Are Faster To Any Size Disaster – Call SERVPRO to Your Mount Kisco Business When You Need Prompt Commercial Water Damage Restoration Service!
Whether you have a retail store or a real estate company, your commercial space is crucial to your livelihood. Any water infiltration calls for prompt cleanup with professional-grade tools so that you never miss a beat. SERVPRO has water restoration technicians (WRT) on call so that we can deploy a crew as soon as possible to get started cleaning up your Mount Kisco business.
Is it Possible to Limit the Loss?
Once a business has a water loss incident, it is easy to lose a great deal of inventory. Many companies attempt to clean up commercial water damage in Mount Kisco on their own, which often leads to secondary damage. Missing hidden pockets of moisture impacts building materials and brings on the potential for mold and mildew growth. SERVPRO features the latest restoration methods and technology, ensuring that you get the prompt cleanup you need to cut the cost of restoration.
How Quick Can You Get to Work?
After you call for emergency service, we send out a crew as soon as possible. In many cases, we arrive in as little as four hours or less with our Green Fleet. Upon arrival, we:
Perform a detailed assessment to determine the cause of damage
We start working right away to pull up standing water
Moisture meters and moisture sensors allow us to find any areas that still contain moisture
Drying equipment such as air movers, industrial fans, and dehumidifiers bring the interior of your business back to optimal relative humidity levels
For any areas where building materials are unsalvageable, we remove them with controlled demolition methods
Everything removed gets replaced and we clean and sanitize the area to make your business like-new once again
SERVPRO of Northern Westchester County is here when you need prompt, reliable water damage services. Call us at (914) 241-8100 to have a crew deployed to your commercial property!
Learn more about Mount Kisco.