What is the safest method of dealing with water damage?
5/28/2020 (Permalink)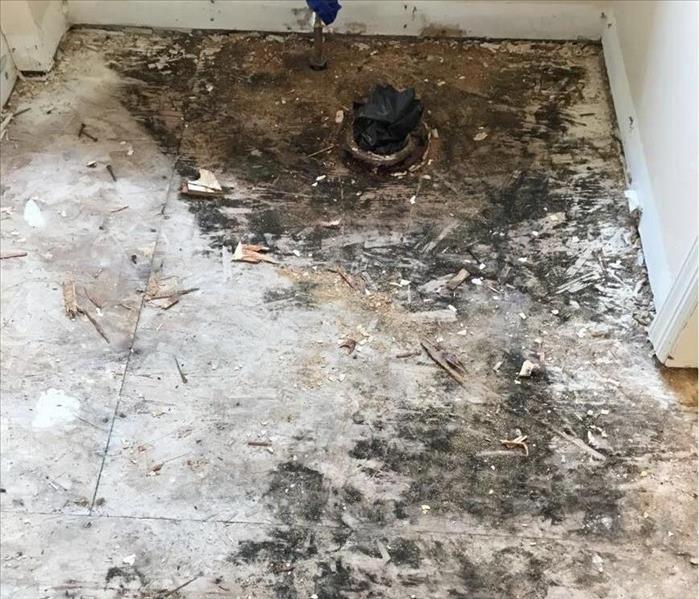 SERVPRO knows best especially when it comes to your Yorktown Heights long term water damage. Call us today.
SERVPRO has industry-leading expertise and experience in water restoration, which allows us to implement a practical solution to your water emergency.
How does water damage start?
Water intrusion can come from a variety of sources, which makes it challenging to control and prevent. Short-term water emergencies may include sewer backup, plumbing issues, appliance malfunctions, or human error- like leaving a tap on. Longer-term water issues may manifest in your home from structural cavity deficiencies, slow leaks or blockages. Long-term water issues can creep up on a homeowner slowly over-time and appear as a musty odor or with yellowing and cracking of paintwork or walls. It can be tough to figure out exactly when and where the problem starts, but with professional assistance, you can get your home back to its original condition.
Are long term water losses reversible?
When water enters a material in your Yorktown Heights home, it can cause the material to expand and contract. Over-time damp natural materials like wood or drywall can weaken while the moisture at the surface provides ample conditions for microbial growth. Often, regular cleaning can help to contain water issues or address the symptoms of unpleasant odor and appearance. However, to return an item to its original condition, you may need to use professional drying equipment. SERVPRO operates on a restore over replace mentality, which means our focus is to salvage as much of your possessions and structure as possible.
How do you dry out a wet property?
- Find the source of moisture and work outward from there marking any areas that may become wet
- Open windows or use dehumidification equipment to exchange moist air with dry air and speed up the overall evaporation process
- Circulate heated air using an air-mover or other device to heat the surfaces of wet contents. This process can help to draw moisture out of the item and dry it properly
Restoring a wet property correctly does require professional equipment and can take up to five days. Contact SERVPRO of Northern Westchester County at (914) 241-8100.
To find out more about Yorktown Heights, click here.