Call Us After A Fire In Yorktown Heights
11/4/2019 (Permalink)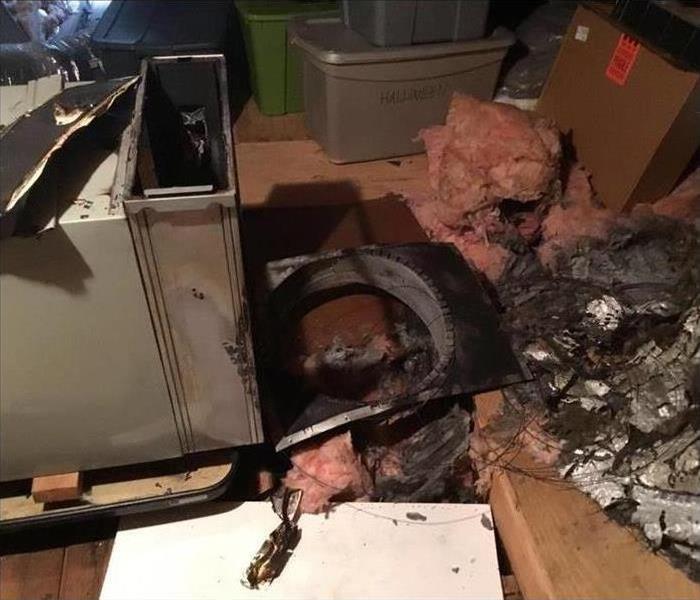 Our SERVPRO team can clean up and remove the debris, as we focus on combatting the odors with hydroxyl generators and air scrubbers.
Deodorization Equipment for Fire-Damaged Yorktown Heights Homes
Deodorization is a critical component to the full recovery of Yorktown Heights properties after a fire loss incident. Our team must work to secure the structure with our arrival, determining the scope of the damage and what – if any – portions of the construction materials must get removed and later replaced. The more fire debris and damaged contents that can get removed from the home, the less overwhelming and robust smoke odors are.
Choosing the right equipment to recover specific effects of fire damage in Yorktown Heights homes is vital to making the process as efficient and cost-effective as possible. Despite how expensive you might perceive professional restoration to be, our SERVPRO professionals remain devoted to offering the most streamlined approach. For lingering concerns like smoke odors, our technicians have multiple pieces of equipment that we can choose from based on the severity and spread of these effects.
Our fire damage recovery technicians have accreditations in either Fire & Smoke Restoration (FSRT) or Odor Control (OCT), and some of our experienced staff have both. This training and expertise help our crew to choose the right tool for the job on every deodorization task.
Thermal/UV Foggers – These units heat a deodorizing solution into a fine, vapor fog. The composition of this output has particles small enough to penetrate affected surfaces like drywall and wood, making it an ideal choice for soft materials with trapped smoke odors.
Hydroxyl Generators – A multipurpose machine that can work to deodorize a broad area with a UV spectrum, but also work on cleaning the affected environment as well with this same process.
Ozone Machines – Generating ozone can be hazardous to those immediately exposed to the process but remains one of the fastest and most effective means of removing harsh smoke odors. Ozone has an additional oxygen molecule that can bond with odor compounds to neutralize them. Once a room has aired out following a specific deodorization, it is safe to return.
Choosing the right equipment is the discretion of the technicians on site, but when it comes to overcoming the harsh odors of fire loss, you can count on our SERVPRO of Northern Westchester County team. Give us a call today at (914) 241-8100.
See more about Yorktown Heights.