We Have Effective Techniques To Restore Your Mount Kisco Home After A Fire
2/19/2020 (Permalink)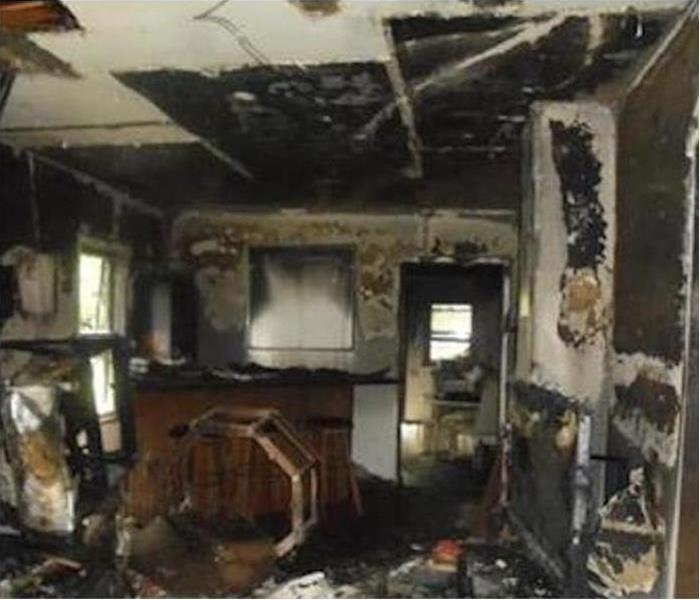 After a fire hit this home we removed all the charred building elements and belongings and deodorized the home. We act fast to prevent further damage.
Deodorizing after Fire Damage in Your Mount Kisco Home
After a fire, one of the most challenging issues is ridding your home and all of its contents of the awful smoke-smell. It is vital to use the appropriate deodorization procedures so that you are not smelling smoke for weeks or months to come. Surprisingly, even the smallest of fires can permeate smoke throughout your entire home.
If you have fire damage after a fire in Mount Kisco, chances are you need to deodorize your home in conjunction with cleaning and repairing any structural damage that you may have. Contents within the home may best undergo cleaning and deodorization in an offsite facility while the rest of your home is undergoing deodorization.
Fire damage restoration involves both removing the smoke residues and also deodorizing the smoke odors/ The first step is to remove the odor source if possible. However, it is essential to leave debris until the insurance company or fire department inspect and make the appropriate assessments. Next, SERVPRO technicians clean odor-causing residues from surfaces using a detergent/deodorant solution such as SERVPRO's specially formulated detergent/deodorizer Wall and All Surface Cleaner. Using odor counteracting beads or pellets helps to control odor vapors.
It is critical to inspect for odor pockets in crawl spaces, small spaces above ceilings, and wall cavities. SERVPRO technicians re-create the conditions of odor penetration by using either a thermal or ULV fogger to dissipate deodorizer throughout the home attacking smoke odors in every nook and cranny. During this process, residents and pets most likely need to leave the premises for safety purposes while the technicians wear personal protective gear limiting any chemical exposure.
After the technicians fog the impacted areas, they inspect the HVAC system, especially if it was in use during the fire. They may choose to place cheesecloth over the vents to determine the amount and severity of the smoke within the HVAC system, while also acting as a filter to stop any smoke vapors from re-entering the home.
Contact SERVPRO of Northern Westchester County for 24/7 assistance after a fire at (914) 241-8100.
See more about Mount Kisco.